3 idiots is a comedy Drama, Bollywood movie which was released in the year 2009. This is directed by Rajkumar Hirani, where we see Aamir Khan, R. Madhavan, and Sharman Joshi together after Rang De Basanti. The movie represents the current education system of India and how a young man tries to change the system by himself. In this Article, you can find 3 idiots vs Sanju Box Office Collection, 3 idiots vs Sanju Review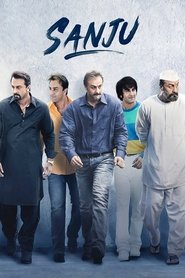 Sanju is a 2018 Bollywood Indian biographical film directed by Rajkumar Hirani and written by Hirani and Abhijat Joshi. It was jointly produced by Hirani and Vidhu Vinod Chopra under the banners Rajkumar Hirani Films and Vinod Chopra Films respectively. Sanju follows the life of Bollywood actor Sanjay Dutt,
3 idiots vs Sanju Facts
In 3 Idiots movie, the college is actually Indian Institute Of Management from Bangalore. The drunk scene in the movie, Aamir asked to get drunk in reality to make it look convincing.
Sanju is an epic BioPic about Sanjay Dutt one of the known actors in Bollywood. In this movie we see Ranveer Kapoor playing Sanjay Dutt character. The movie describes the entire life of Sanjay Dutt and how he overcomes his bad time. This movie is one of the biggest blockbusters of 2018. Watching this movie you will get know Sanjay Dutt's involvement in the 1993 Bombay bombings and how overcomes it. We will also get to know about how Sanjay struggles to carry the legacy that his father Sunil Dutt created.
3 idiots
Sanju
Lead Actors
Aamir Khan,
R. Madhavan,
Sharman Joshi,
Kareena Kapoor,
Boman Irani,
Omi Vaidya
Ranbir Kapoor,
Paresh Rawal,
Vicky Kaushal
Director
Rajkumar Hirani
Rajkumar Hirani
Original Industry
Bollywood
Bollywood
Budget
55 Cr
100 Cr
Release Date
25-Dec-2009
29-Jun-2018
Total Screens
2215
1500
Release Languages
Hindi
Hindi
IMDB Rating
8.4/10
8.0/10
Rotten Tomatoes Rating
7.6/10
6.3/10
3 idiots vs Sanju Box Office Collection
3 Idiots is one of the most watched Bollywood movies of all time. This movie was made with a budget of 55 Cr and has grossed 460 Cr in the Box Office COllection. As per Movie-Rater HOFS scale, 3 Idiots score 10.5, which is considered to be a super hit movie.
Ranbir Kapoor's Sanju has overall Worldwide Collections Gross of 587 Cr. Ranbir Kapoor' Sanju performed really well in Box Office Collection. It has grossed over 343 Cr from the (Hindi) North States.
| Day | 3 idiots | Sanju | Difference |
| --- | --- | --- | --- |
| day1 | 12 Cr | 34 Cr | -22 Cr |
| day2 | 11 Cr | 38 Cr | -27 Cr |
| day3 | 13 Cr | 46 Cr | -33 Cr |
| day4 | 10 Cr | 25 Cr | -15 Cr |
| day5 | 9 Cr | 22 Cr | -13 Cr |
| day6 | 8 Cr | 18 Cr | -10 Cr |
| day7 | 9 Cr | 16 Cr | -7 Cr |
3 idiots vs Sanju Review
3 idiots is one of the best movies so far that Bollywood has produced. This movie covers the current state of the Indian education system and how a child is pressurized for doing Engineering. This movie gets directly connected with the Students and has a lot of real-life stories that gave the movie a great success. The movie starts perfectly fine about how one of ICE's 3 best friends gets to know about Rancchoddas Shyamaldas Chanchad. The movie is more about storytelling about a boy Rancchoddas Shyamaldas Chanchad who has the vision to change the world.
This movie is a good example for those who want to compete with the world instead of being the one that the world competes with. The Narration, story, and screenplay of the movie is placed perfectly which is one reason why the movie got a huge success. Apart from that one of the famous dialogue, All is well is still been used by the young crown of India.
Sanju film starts with Sanjay Dutt (Ranbir Kapoor) wanting a writer for his biography even while he's preparing to surrender himself to the Supreme Court's judgment in the Arms Act case. A film writer fails him miserably, so Sanju turns to a more established writer Winnie (Anushka Sharma) to pen his biography. His confessions and recollections to Winnie are intimate and give us deep insights into the highs and lows of his life, which is nothing short of a roller-coaster ride. Like any Rajkumar Hirani film, Sanju blends humor with drama effortlessly.
While it doesn't reveal much about the protagonists' relationships and marriages, it does tell a strong story of an unbreakable bond between a father, son and a best friend. In fact, Sanjay's relationship with his father Sunil Dutt (Paresh Rawal) forms the major part of this story and some of the most heart wrenching and touching moments in the film belong to both of them.