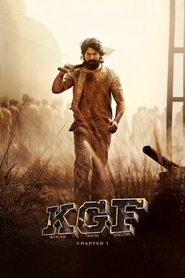 KGF Chapter 1 is a 2018 Indian Kannada-language period action film written and directed by Prashanth Neel, and produced by Vijay Kiragandur under the banner Hombale films. It is the first installment in the two-part series, followed by KGF Chapter 2. The film centers around Raja Krishnappa Bairya "Rocky", born into poverty, who arrives in Bombay (now Mumbai) in the 1960s, on a quest for power and wealth as desired by his dying mother. Involved with the gold mafia there, he is recruited to kill Garuda, the oppressive heir-in-waiting, in Kolar Gold Fields. Yash stars as Rocky, while Ramachandra Raju features as Garuda. KGF was released in Kannada on 21-De-2018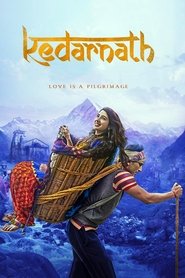 Kedarnath a Bollywood romantic drama movie written, directed, and co-produced by Abhishek Kapoor. The film released on 7th December 2018 and stars Shushant Singh Rajput and Sara Ali Khan in the lead roles. The movie is about a love story between a Hindi girl and a Muslim boy. here there is no comparison between KGF vs Kedarnath. kedarnath movie should not touch the KGF box office collections.
KGF vs Kedarnath Facts
KGF was released on 21st December 2018 in over 2600 Screen. Later after the 2nd Week, KGF movie was allocated extra screens making it a total of 3000 Screens. KGF was the first Kannada movies to get released in 5 Different languages like Kannada, Malayalam, Tamil, Telugu & Hindi.
Kedarnath released in more than 1900+ screens worldwide with healthy box office collection. Moreover, the film has praised with mixed review and emerged as the super hit film of 2018. Special praises for Sara Ali Khan for her excellent performance in her debut movie.
KGF
Kedarnath
Lead Actors
Yash
Sushant Singh Rajput
Director
Prashanth Neel
Abhishek Kapoor
Original Industry
Kannada
Bollywood
Budget
80 Cr
35 Crores
Release Date
21-Dec-2018
7 Dec 2018
Total Screens
2600
1900+
Release Languages
Kannada,
Hindi,
Tamil,
Telugu,
Malayalam
Hindi
IMDB Rating
9.1/10
5.6/10
Rotten Tomatoes Rating
6/10
N/A
KGF vs Kedarnath Box Office Collection
yash's KGF collected more than 250 cr in 50 days. KGF collected 10 Cr in Tamilnadu. yash's KGF collected 90 Cr in Karnataka. yash's KGF collected 35 Cr in Hindi. KGF collected 5 Cr in the USA.
Kedarnath has impressed the audience and successfully collected 95 crores overall Worldwide collection. Sushant Singh Rajput has huge fan followers, he is an upcoming superstar in the Bollywood Industry.
| Day | KGF | Kedarnath | Difference |
| --- | --- | --- | --- |
| day1 | 30 Cr | 6 Cr | 24 Cr |
| day2 | 27 Cr | 9 Cr | 18 Cr |
| day3 | 29 Cr | 10 Cr | 19 Cr |
| day4 | 25 Cr | 27 Cr | -2 Cr |
| day5 | 22 Cr | 4 Cr | 18 Cr |
| day6 | 18 Cr | 3 Cr | 15 Cr |
| day7 | 10 Cr | 3 Cr | 7 Cr |
| Total | 250 Cr | 96.64 Cr | 153.36 Cr |
KGF vs Kedarnath Review
KGF film clearly belongs to our protagonist Rocky (Yash), a kid from the streets of Mumbai who grows up to become a one-man army. While his greatness is established in the first half, there are way too many scenes that go on to show how kick-ass our leading man is, which gets tedious, especially in the second half. All pumped up and in a gangster mode, Yash does all the heavy lifting here and has more than a dozen fight scenes, most of which are choreographed quite well.
Kedarnath a romance film set against the backdrop of the real-life floods incident that devastated in Uttarakhand in 2013. Mandakini Mishra a young girl daughter of a priest who falls in love with a local reporter Mansoor Khan. Kedarnath is Sara's debut movie in which she has performs very well and all praises go to her of her outstanding performance. And, Rajput's captivating look at a young Muslim boy lured the audience. The chemistry between both actors is good. Eventually, the two lovers unite forever. Good effects and strong performance makes the movie worth watching.